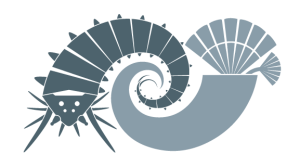 Den første uka i august stimlet "polychaetologer" – folk som arbeider med børstemark – i fra alle verdenshjørner til Cardiff i Wales for å delta på The 12th International Polychaete Conference i regi av Nasjonalmuseet i Wales. Vi var i alt rundt 200 deltagere i fra 30 ulike land.
Gjennom postere og presentasjoner innenfor temaene Systematics, Phylogeny, Ecology, Methodologies, Biodiversity, Biodiversity and Ecology, Morphology, Reproduction & Larval Ecology, Development, and Polychaete studies fikk folk vist frem hva de arbeider med, og den norske gjengen var godt representert!
Deltagere i fra Universitetsmuseet i Bergen, NTNU, NIVA, The SARS center, NHM Oslo, Akvaplan-NIVA og andre var (med) forfattere på en hel skokk med bidrag.
For å sitere Torkild sin fine bloggpost om konferansen så er "Det helt tydelig at den aktiviteten vi har hatt de siste årene er betydelig og blir lagt merke til. Vi har mange prosjekter i egen regi og har stor egenaktivitet, men ikke minst har prosjektene en betydelig internasjonal deltakelse. I tillegg gir aktiviteten vår muligheter forskere fra hele verden til å besøke våre vitenskapelige samlinger og låne det omfattende materiale prosjektene generer. Det er spesielt gledelig at vi nå er godt synlig på kartet i dette miljøet."
Gjennom bidragene i fra UM (med samarbeidspartnere!) fikk vi vist frem resultater som bygger på både museets eldre vitenskapelige samlinger, og på nyere materiale som det som samles inn gjennom MAREANO og resultatene vi har fått gjennom prosjekter som PolyNor, MIWA og NorBOL. To foredrag med barcoding i fokus ble godt mottatt, og vi har fått mange gode tilbakemeldinger og innspill på disse.
Ansatte ved UM var (med)forfattere på tallrike bidrag, vi står i kursiv her (presenterende forfatter står i fet skrift). Nå jobber vi med det som skal bli artikler i proceedings etter konferansen.
Presentasjoner:
Giants vs pygmies: two strategies in the evolution of deep-sea quill worms (Onuphidae, Annelida)
Nataliya Budaeva, Hannelore Paxton, Pedro Ribeiro, Pilar Haye, Dmitry Schepetov, Javier Sellanes, Endre Willassen
DNA barcoding contributing to new knowledge on diversity and distribution of Polychaeta (Annelida) in Norwegian and adjacent waters
Torkild Bakken, Jon A. Kongsrud, Katrine Kongshavn, Eivind Oug, Tom Alvestad, Nataliya Budaeva, Arne Nygren, Endre Willassen
Diversity and phylogeny of Diopatra bristle worms (Onuphidae, Annelida) from West Africa
Martin Hektoen, Nataliya Budaeva
Experiences after three years of automated DNA barcoding of Polychaeta
Katrine Kongshavn, Jon Anders Kongsrud, Torkild Bakken, Tom Alvestad, Eivind Oug, Arne Nygren, Nataliya Budaeva, Endre Willassen
Postere
Diversity and species distributions of Glyceriformia in shelf areas off western Africa
Lloyd Allotey, Akanbi Bamikole Williams, Jon Anders Kongsrud, Tom Alvestad, Katrine Kongshavn, Endre Willassen
Eclysippe Eliason, 1955 (Annelida, Ampharetidae) from the North Atlantic with the description of a new species from Norwegian waters
Tom Alvestad, Jon Anders Kongsrud, Katrine Kongshavn
Phylogeny of Ampharetidae
Mari Heggernes Eilertsen, Tom Alvestad, Hans Tore Rapp, Jon Anders Kongsrud
Ophelina (Polychaeta, Opheliidae) in Norwegian waters and adjacent areas – taxonomy, identification and species distributions
Jon Anders Kongsrud, Eivind Oug, Torkild Bakken, Arne Nygren, Katrine Kongshavn
Pista Malmgren, 1866 (Terebellidae) from Norway and adjacent areas
Mario H. Londoño-Mesa, Arne Nygren, Jon Anders Kongsrud
Lumbrineridae (Annelida, Polychaeta) from Norwegian and adjacent waters with the description of a new deep-water species of Abyssoninoe
Eivind Oug, Katrine Kongshavn, Jon Anders Kongsrud
Nephtyidae (Polychaeta, Phyllodocida) of West African shelf areas
Ascensão Ravara, Jon Anders Kongsrud, Tom Alvestad
Phylogeny of the family Maldanidae based on molecular data
Morten Stokkan, Jon Anders Kongsrud, Endre Willassen
Konferansen ble twitret ganske iherdig, se @IPC2016 eller #IPC12Cardiff om du vil se mer!
Tusen takk (Diolch!) til arrangørene for et flott arrangement!