Hvafornoe??
Fra og med 2015 feirer vi børstemarkens dag 1. juli, både som en minnemarkeing for en av fagfeltets "grand old men", Kristian Fauchald, og for å promotere dyrene våre – som vi synes fortjener mer oppmerksomhet!
Her kan du lese fjorårets post (på engelsk), hvor vi går mer i dybden både på hvem Kristian var, og på hvordan vi forsker på børstemark.
Du kan også lese mer om dagen og om børstemarkene på evertebratbloggen til the Smithsonian National Museum of Natural History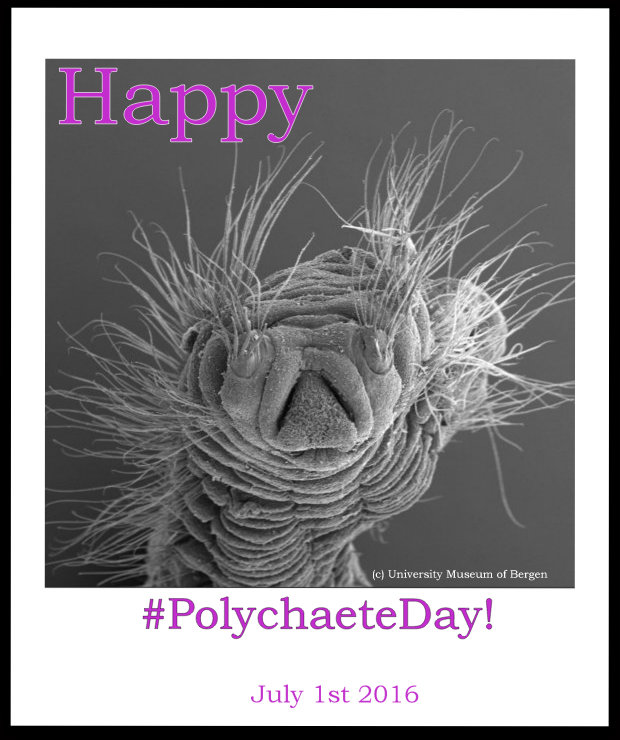 Dagen feires på museer, universiteter og feltsasjoner over hele verden, og bidragene samles i en  "Storify" oppsummering på Twitter, som du kan se her: Storify
Vi bruker emneordene #PolychaeteDay og #InternationalPolychaeteDay på Twitter og Facebook   – ta en kikk, og lær noe nytt i dag!